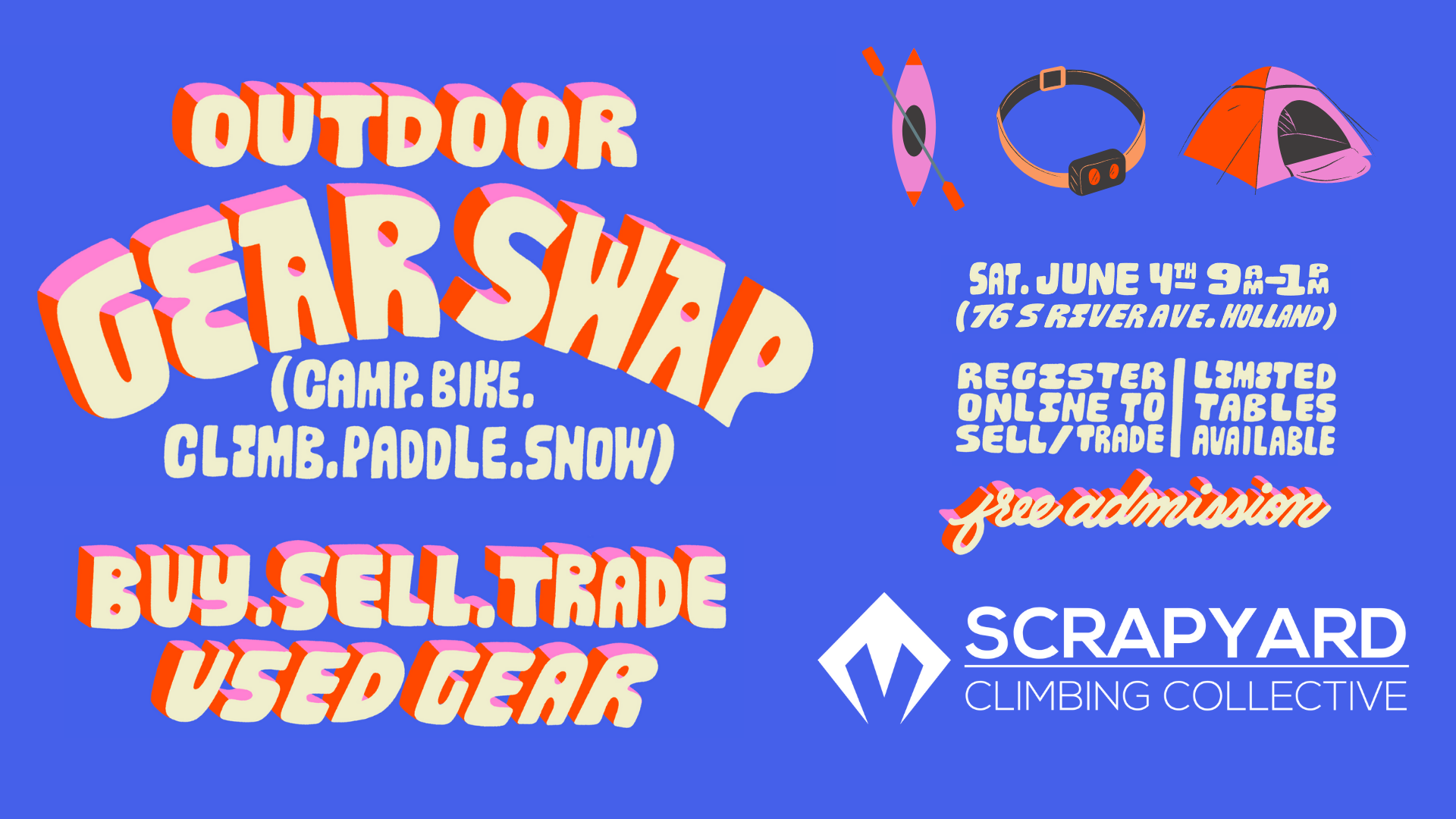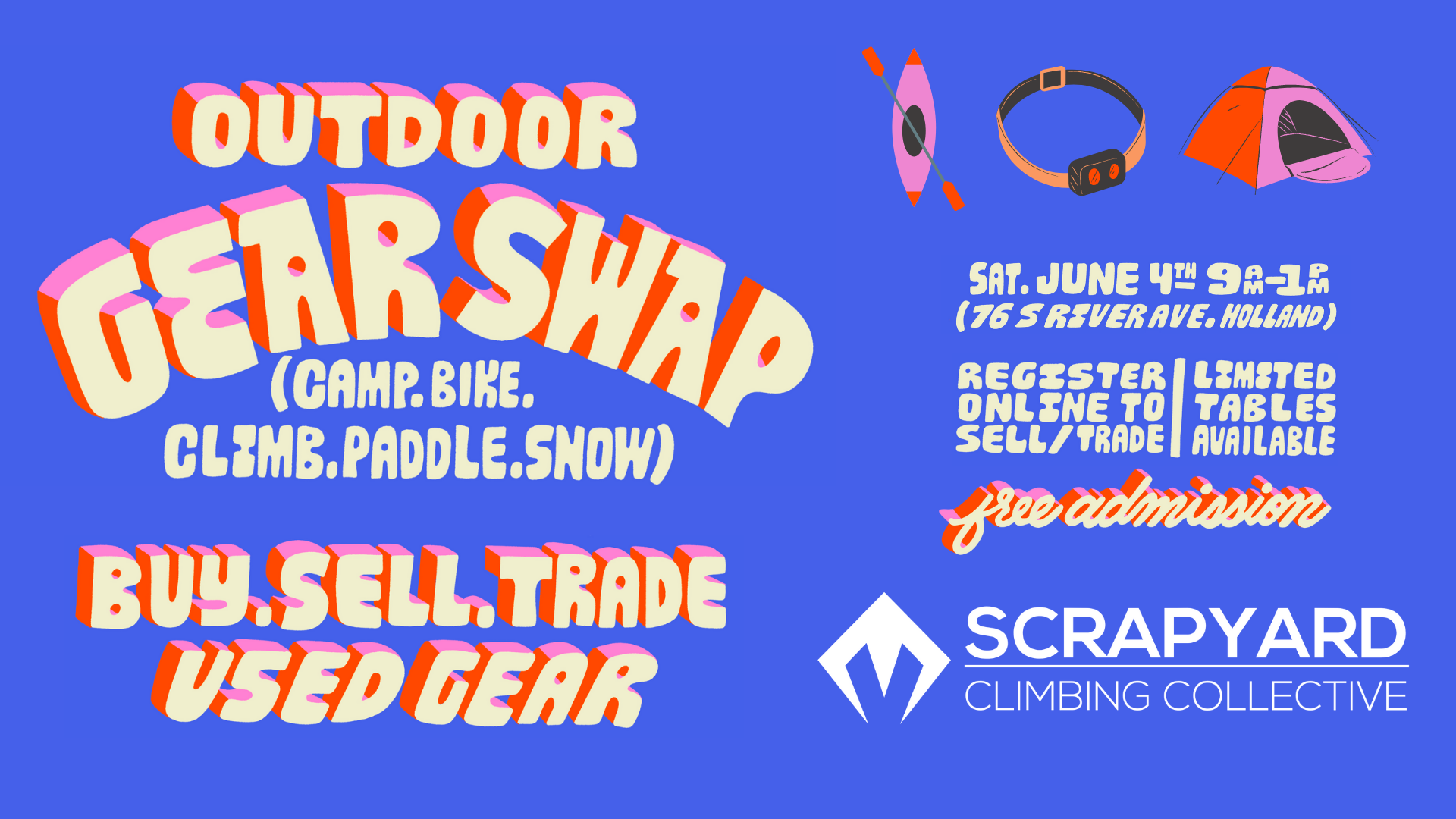 We're hosting an outdoor gear swap as a way for the community to clean out the closet/garage. And who doesn't like discounted outdoor gear or giving gear new life.
We're also excited to host market vendors that are members of our community. These are scrapyard members that operate a business/side hustle making cool stuff – succulent arrangements, custom t-shirts, paintings, stickers, and more!
WAYS TO SELL/TRADE AT OUTDOOR GEAR SWAP:
1) Sell/Trade on your own: In order to sell/trade items on your own you must register online prior to 6pm on June 3 and items must be approved on the day of the event. This is to make sure items fit within the intent of the event. Limited tables available.
2) Drop off items: If you have just a few items you want to sell, you can drop off your items at Scrapyard before 6pm on June 3, fill out a consignment form, and we'll display your items on a collective table. Scrapyard will keep 20% from all consignment sales.
Items that fit with the intent of this event include: gently used climbing equipment, tents, bikes, skis, outdoor apparel, sunglasses, paddle boards, etc. Items not to be sold/traded at Outdoor Gear Swap include: hunting equipment, firearms, or heavily worn equipment that you wouldn't feel safe using.