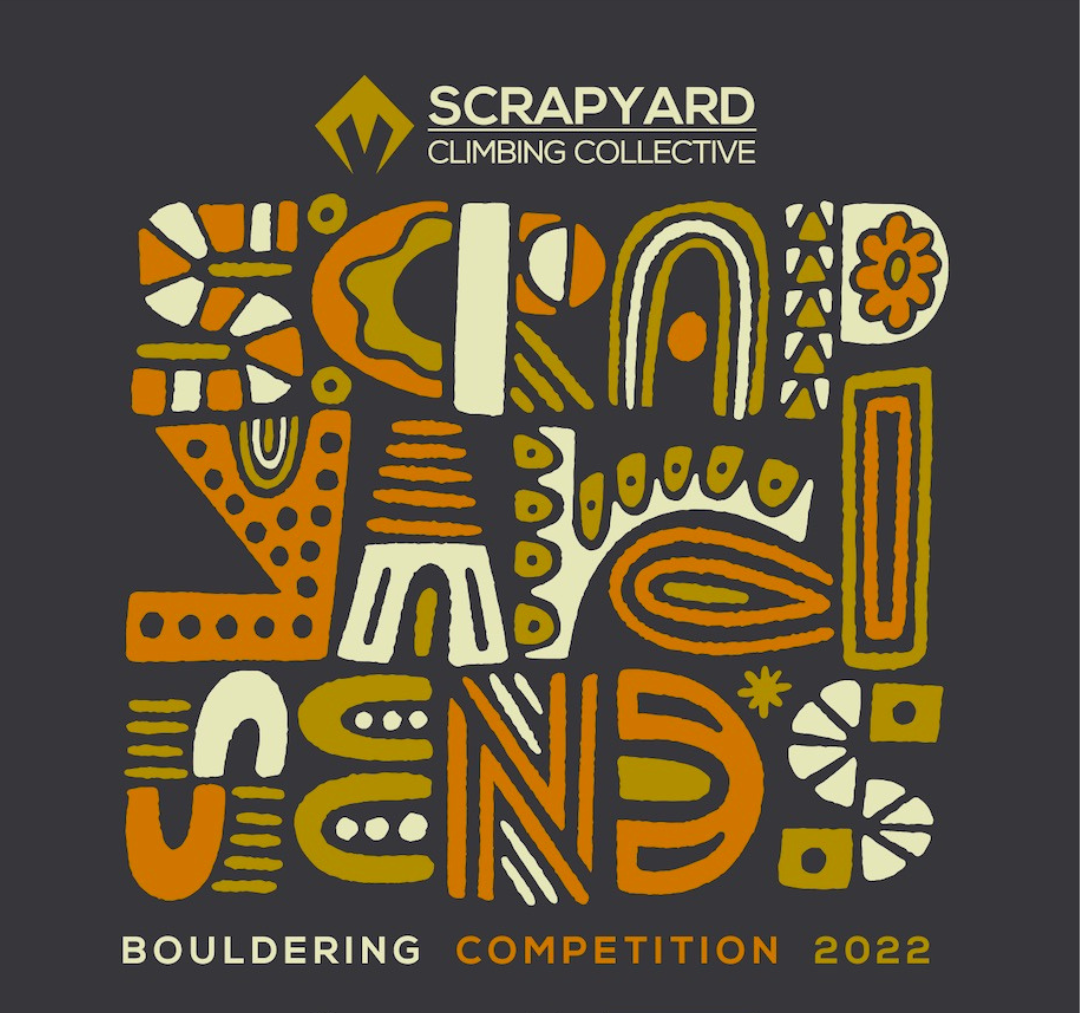 Join us for our Third Annual boulder comp!
Saturday, October 1st, 2022
***$2000 in cash prizes***
$40 FOR MEMBERS 
$50 FOR NON-MEMBERS
FREE T-SHIRT INCLUDED WITH REGISTRATION BEFORE SEPTEMBER 24TH
$50/$60 & NO T-SHIRT AFTER SEPT. 24TH
Finals Watch Party
$10 TICKET GETS YOU IN TO WATCH THE FINALS, PRIZE RAFFLE ENTRY, FREE BEER AND SNACKS.
Never been in a climbing competition before? Here's the lowdown.
Why are there 3 climbing sessions?

In an effort to make sure everyone has enough time and space to climb we're offering three 2.5-hour sessions. Participants can choose whichever session vibe fits best for them. 
9am Session will have the most competitive vibe. This will give advanced climbers the most time to rest before finals. 
11:30am Session will be a mix of a competitive and social vibe. 
2pm Session will be a mostly social vibe. Come climb for some fun competition and then hit the food trucks and beer tent right afterward.
What does the schedule of events look like?
Registration/Check-In Opens – 8:15am
Intro/Rules Meetings – 8:45am/11:15am/1:45pm
Climbing – 9:00am-4:30pm
Food Truck and Vendors outside – 3:30-7:30pm
Gym Closes for finals prep 4:45pm
Gym reopens for Finals Watch Party – 6:30pm
Finals – 7:00pm
Who can compete?
Anyone can enter! All ages and all levels are encouraged to compete. Climbing competitions are a great way to meet new climbers and hone your climbing skills in a fast-paced and fun environment.
It's a kid friendly event, but not an open climbing time. Kids are welcome to compete and then watch, but there will be no open climbing or roped climbing during the event. All climbers must be registered as competitors.
I've never participated in a climbing comp before. What should I expect?
Upon arrival, you'll register or check-in and receive your scorecard. There will be an orientation and breakdown of the comp so you'll know exactly what to do. Be sure to arrive 30 minutes early to give yourself plenty of time to prep and attend your rules meeting. Bring your shoes (rental shoes are available), water and snacks if you'd like – but we'll have some on hand as well!
How does the judging & scoring work?
The Scrapyard Sends Boulder Comp will be a red point competition – which means that climbers can attempt problems as many times as they want. Each problem is valued at a certain number of points, though falls deduct points from the value of the climb. If a climber completes the climb on the first try, it's called a "flash" and bonus points are received.
For each problem, you'll need to collect two signatures of witnesses that saw your climb for verification. At the end of the comp, all the scorecards are collected and your top five highest scores are tallied to your total score.
Participant scores will be grouped into Recreational, Intermediate and Advanced categories for awards and finals qualification.
For the advanced categories, the top 5 male/non-binary and female/non-binary competitors from the qualifying sessions will climb 3 problems in front of the crowd during the final round.
Why do you want to know my "flash" and "project" grades to register? Do these grades define what scoring category I am competing in?
Knowing the relative climbing ability of competitors allows our route setters to have some more of the information they need to set appropriately challenging routes for the variety of climbers competing. We will not be using these grades to place participants into scoring categories. Scoring categories will be defined on competition day based on how the field of competitors perform.  
I just started climbing a few months ago. Should I enter?
Yes! This comp is perfect for beginner climbers and a great way to be immersed in the world of climbing. Plus, each category has its own set of winners.
If you're looking for a less competitive, more beginner friendly climbing session, we think the 2pm-4:30pm session will probably fit best.
Will male and female participants be competing against each other?
No, our competition is separated into male/non-binary and female/non-binary divisions in each scoring category. There will be winners for each category. Individuals participating in this competition may do so in accordance with their gender identity. Non-binary climbers are encouraged to participate in the division of their choice. 
What can I win?
For all the categories, first, second and third place winners will receive sweet prizes from our sponsors. All attendees are invited to participate in our raffle, where you can also win some great prizes.
Can I just come for the party and not climb or compete?
Absolutely! Come join the fun, watch your friends compete, drink some beer from Our Brewing Company and enjoy the show.
QUESTIONS? CONTACT US AT COMP@SCRAPYARDCLIMBING.COMWHAT ARE YOU WAITING FOR? SIGN UP, COME PARTY WITH US.